Motivational Public Speaker
Terry Marshall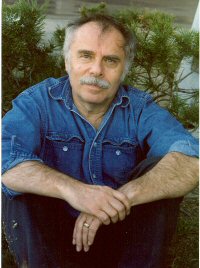 Motivational public speaker Terry Marshall grew up in southern Colorado and worked for years as a Head Start director, activist, and protester. For his efforts, the Robert F. Kennedy Memorial awarded him a full-time organizing fellowship, and the Denver Post featured him as "Rural Colorado's hometown revolutionary."
He has been a reporter, editor, and free-lance writer, and has received many writing awards, including first place in general fiction from the Rocky Mountain Fiction Writers for an earlier draft of Soda Springs. Now he is a motivational speaker for Colorado, the Civil Rights movement in general and the Chicano movement more specifically.
In addition to several published short stories, he is author of The Whole World Guide to Language Learning, a text on how to learn unwritten foreign languages. He studied in Mexico, Spain and Peru, and holds a Ph.D. in Rural Sociology from Cornell University.
Motivational Speaker on Colorado's Chicano Movement
Currently, Terry Marshall is booking presentations related to his recently published novel, Soda Springs: Love, Sex, and Civil Rights. He offers a joint presentation with Chuck Asay, illustrator of Soda Springs, as well as individual engagements as a motivational public speaker. His presentations offer listeners creative writing tips and also address topics surrounding the Civil Rights movement, specifically, the Chicano movement. He offers presentations on the following topics, as well as topics customized to meet your needs for a motivational public speaker or a motivational speaker in Colorado: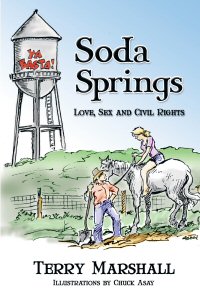 Divisiveness in the cross hairs
A civil debate on love, sex, civil rights, and politics
Face-off between Author Terry Marshall and illustrator Chuck Asay*
Marshall and Asay articulate their polar opposite political views in a debate on current hot-button social issues--the Civil Rights Movement . . . then dissect their collaboration on Soda Springs to illustrate how Americans can disagree sharply on issues of the day without ranting and raving. Their thesis: not only is civil discourse about controversial topics possible, it can be entertaining as well as enlightening.
Plunge into the Turbulent 60's
Readings from Soda Springs: Love, Sex, and Civil Rights
Motivational public speaker Marshall presents the Chicano movement theme of
Soda Springs
in its historical context, interweaving reading of selected passages with personal vignettes and discussion of current issues. Each presentation will be tailored to the audience, drawing from the varied themes in Soda Springs, including, but not limited to the civil rights movement, with a focus on Hispanic-Anglo conflict; Martin Luther King's 1963 "Children's Crusade"; changes in rural America; small town politics; and love, sex and the teen angst of coming of age. Q&A follow-up.
Behind the scenes in Soda Springs
A writer's review
Designed for a writing class and critique or book study groups -- a round-table discussion of fiction writing as a craft. Marshall offers creative writing tips through scenes from
Soda Springs
. He compares final scenes to earlier drafts, traces their development and remolding from real life events, presents deleted scenes, and uses them to illustrate techniques of writing, editing, and shaping your fiction manuscript into a finished product.
Lessons on change from the '60s
How you, too, can make a difference
A how-to-seminar for college students on how they can engage effectively in pushing for social change and social justice in their own hometowns or college communities. The discussion pulls lessons on ethnic relations and community advocacy from
Soda Springs
; Marshall's Ph.D. studies at Cornell in rural development; his activist years in Colorado; and his cross-cultural work in the Philippines and Solomon Islands.

*Asay, a nationally syndicated right-wing, Christianity-inspired political cartoonist, illustrated the Tea Party's call to action, Taxpayers' Tea Party: How to become politically active – and why. He also illustrated Marshall's novel, Soda Springs: Love, Sex, and Civil Rights. Marshall, poles apart politically from Asay, currently is writing a new book, Drink coffee, not tea: How to outmaneuver the Mad Hatter.




Return from Motivational Public Speaker to Terry Marshall Fiction home