Book Reviews by Terry Marshall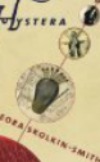 Hystera by Leora Skolkin-Smith
Fiction Studio Books
Published November 16, 2011
194 pages
ISBN: 978-1936558186
The story in a nutshell – April, 1974: Lilly, a bright college girl (Sara Lawrence) attempts suicide and commits herself to a mental hospital in New York City. She's driven, we gather, by guilt over her father's incapacitation, a smothering Jewish mother (actually, Israeli), and a

boyfriend who left her because she withdrew sexually from him. Any kind of intimacy terrifies her – not only sexual, but close friendship with other human beings. Here, for instance, we get a glimpse of her pain:
She had a love disease of flammability; love was dangerous. Intimacy made her feel as though her bowels were crying out. Everything inside her was as fragile as the web a spider spins on a tree branch in the midst of a forest fire.

Click here to read the full review



Plant Teacher by Caroline Alethia
Publication date: 7 January 2012
Published by: CreateSpace
298 pages
ISBN-13: 978-0-9814942-9-6

The story in a nutshell: Three Americans search for their own destinies in La Paz as political clouds gather over Bolivia in late 2007 and early 2008. Martin Banzer, fresh from college, hopes to create literature as he wrestles drug-induced hallucinations, his extended (and meddling) family, and the revelations being unveiled as he reads the diary of his recently deceased father who, in his own youth, migrated from Bolivia to the U.S. Cheryl Lewis, also a recent grad, has signed on with a non-governmental organization (NGO) working with street kids in La Paz. Gus Adams is a late-30s lay missionary working on development projects in the Bolivian countryside.

Plant Teacher follows their lives as they become entangled with each other. And it also weaves in a score of other characters, including a host of Bolivianos -- from street urchins and vendors, a waitress and a cleaning lady, to professionals and retirees and miscellaneous folk who crop up, then disappear into a rich tapestry of Bolivian life. Bolivia is both a backdrop to and yet another character in the story.
Click here to read the full review



Autumn Shadows in August by Robert W. Norris
Lulu Press
Ebook version: Smashwords.com
Publication date: February 2006
108 pages
ISBN: 1-4116-7297-6
The story in a nutshell: American expatriate and English teacher David Thompson, now in mid-life, and his Japanese wife, Kaori, fly in to Amsterdam, then travel to Switzerland and on to Florence and Rome in David's quest to relive his earlier odyssey as a single man in his 20s. Along the way he reflects on his own life and that of Malcolm Lowry, his literary hero, particularly Lowry's posthumously published book, Dark as the Grave Wherein my Friend Is Laid. Twice on this journey, David meets and chats with Lowry's living ghost.

The author touts his book as ". . . modeled roughly on (Dark as the Grave) . . . and part homage to Lowry and Hermann Hess, part mushroom retrospective, and part middle-aged love story."
Lowry's Dark as the Grave is a tough choice as a model: that book is more personal travel journal than novel. For most writers, that genre doesn't make for an engaging novel – not enough character development, little plot, and in this case, too much ponderous dialogue.

Click here to read the full review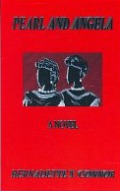 Pearl and Angela by Bernadette Y. Connor
Bee-Con Books at Smashwords
Publication date: July 1, 2006
404 pages
ISBN: 978-0971583856
The story in a nutshell: It's the late 1940s in an unnamed hamlet somewhere in the American Midwest. In her early 40s, husband long gone, Pearl Little has taken in young Angela Bowman, a girl whose abused life could have been conceived in a Dickens' novel. Now fast friends, Pearl and Angela battle old demons, new challenges, and Angela's scheming attempts to take advantage of those around her to gain wealth: the key, she believes, to her freedom.

Pearl and Angela are "colored" – as the black people who make up this novel refer to themselves. Theirs is the simple life – they grow their own food; walk everywhere; spend their lives just living, keeping up the house and garden and doing chores.
Read Terry's full review of Pearl and Angela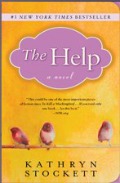 The Help by Kathryn Stockett
Berkley Trade
Mti Rei edition published June 28, 2011
544 pages
ISBN-13: 978-0425245132
Let's toast The Help and author Kathryn Stockett's success. OK . . . now let's drink to Skeeter, Aibileen, Minny, Celia and the whole cast of the movie for bringing Kathryn's creations visually to life. As a chaser, let's down a grand old sherry for all these winners, both on the bookshelves and the big screen. To find out why, read the full review.

Now, go on to read our two other reviews on The Help:

Critics be damned: The Help is a great showcase for women

Medgar Evers plays pivotal role in both The Help and Soda Springs

Return to home page