Terry Marshall Fiction:
A world where cultures collide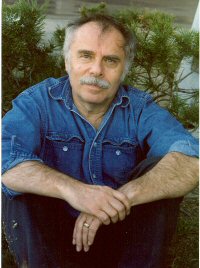 Terry Marshall's fiction writing probes a world where men and women of different cultures collide. They struggle with loneliness, misunderstanding, anger, confusion, conflict, hatred, at times violence. They rejoice in insights sparked by cross-cultural friendships. They fall in love, satiate their libidos, suffer from their excesses. At times, they're comic or silly or embarrassing. Sometimes, infuriating. Their fictional stories entertain, enlighten, and, we hope, give pause for thought.
TerryMarshallFiction.com celebrates those stories. It also uses my novel, Soda Springs: Love, Sex, and Civil Rights, as a fiction writing workshop . . . I've salted the discussion with fiction writing tips, fiction writing hints, fiction writing exercises that will help other writers with their own fiction writing.
In a nutshell, here's what you'll find on this site. Read it. Enjoy it. Criticize it. Learn from it.
Soda Springs: Love, Sex, and Civil Rights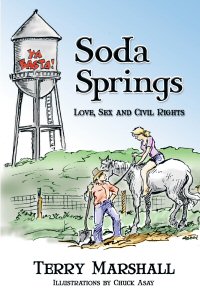 Enter the world of Rick Sanders, a college man committed to Martin Luther King's 1963 Birmingham campaign. Crisis jerks him back to Soda Springs to save the family farm. He confronts a town beset by decades of racism, mired in hatred, and at war with itself.
Soda Springs tells a rollicking coming of age tale that weaves love and sex into the previously untold story of the Mexican-American battle for civil rights in the '60s. Rick finds a sexy soul mate, but also shattered dreams, rejection, and finally, love.

Better yet, order your own copy now.

Or, check it out it more detail. Click below to read the:
synopsis
sample chapters
reviews
discussion guide
media kit.


Tips for Writers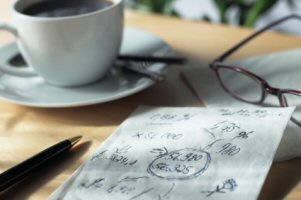 Use Soda Springs as an on-line fiction writer's boot camp. See the warts and dirty little secrets that only the author knows: the false starts . . . the revisions and edits . . . the scenes we left on the cutting room floor . . . and why.
Review our how-tos on writing for a fiction website, self-publishing, and how to write chapter summaries.


Civil Rights in '63 (and beyond)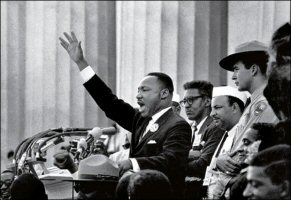 The Civil Rights Movement hits full stride in 1963. Rev. Martin Luther King, Jr. leads months of protests in Birmingham, writes Letter from Birmingham Jail, and keynotes the massive March on Washington with his famous "I Have a Dream" speech. A half-continent away, all three play key roles in Soda Springs. View civil rights photos and read our Summer of '63 in review. Also check out our comments on ongoing civil rights issues in Terry's Blog: Uncensored.


Short Stories
Explore the delicate intercultural dance between whites and South Pacific islanders that evoke conflict: at times comic; sometimes heartbreaking, even tragic. Short stories set in the Solomon Islands, Gilbert Islands (Kiribati), and Fiji.


American Model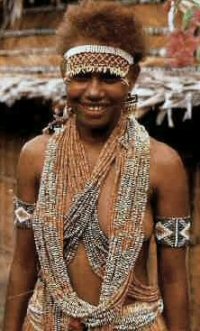 Photographer Robert Kincaid spots a bare-breasted "native gal," who willingly poses for him. But Kincaid desires more than photos. His advances endanger them both.

Whispers
In isolated Betumo village, the diplomat Cooper cleverly quashes the scandal caused by a young American and his city-bred Pijin teacher, the captivating Esme Soporo. But Esme can be relentless. Now, Cooper's at risk.


By Canoe into my Father's War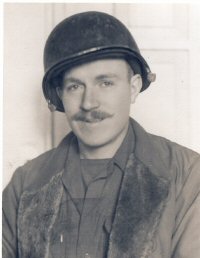 Even sixty years later, World War II lives on in Solomon Islands life, both literally –– unexploded bombs remain a threat––and in oral tradition. Here, in a world hard to imagine in modern-day America, life remains as before, yet challenged by change.
TM Blog: Uncensored | Soda Springs, a novel | Tips for Writers
Civil Rights in '63 | Short Stories | About me
Contact me | Site map | Privacy policy