Great Book: Terry brings back hometown memories!
by Peggy McDaniel
(Seattle, WA)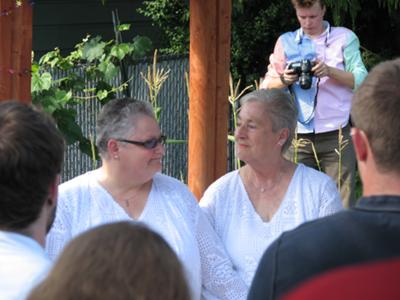 Peg and Sandy
Soda Springs was a look back in my lifetime in a small town that is strangely similar to the town in this book -- especially the small town attitudes of bigotry, and the race differences on both sides of the fence.

The novel make me laugh at the way things used to be and yet wish that it might be the same today.

Terry Marshall is a great writer. I hope his book goes the distance. It is a great read.

Join in and write your own page! It's easy to do. How? Simply click here to return to write-review.