Here come da judge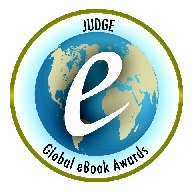 Wanted: one powdered white wig and one black robe.
I need them, and soon: I'm now a judge –- and the last time I was in court as a defendant, that's what the judge wore. (That was in Tarawa, Kiribati . . . a long story –- but a fascinating one; remind me, I'll tell you about it some day . . . a fictionalized version is in the draft of my next novel.) Anyway,
Last year Soda Springs: Love, Sex, and Civil Rights won first place in the Global eBook Awards contest for best illustrations in a fiction book, and was a finalist in both Multicultural Adult Literature and Teen Literature.
This year, Global eBook Awards named me a judge for multicultural literature. At this very moment I'm sitting here waiting for the manuscripts to come rolling in.
They're also sending me judging guidelines and deadlines . . . but, alas, I've got to come up with my own wig and robe.
Can anyone help?
I'll let you know how it comes out.

Return to homepage